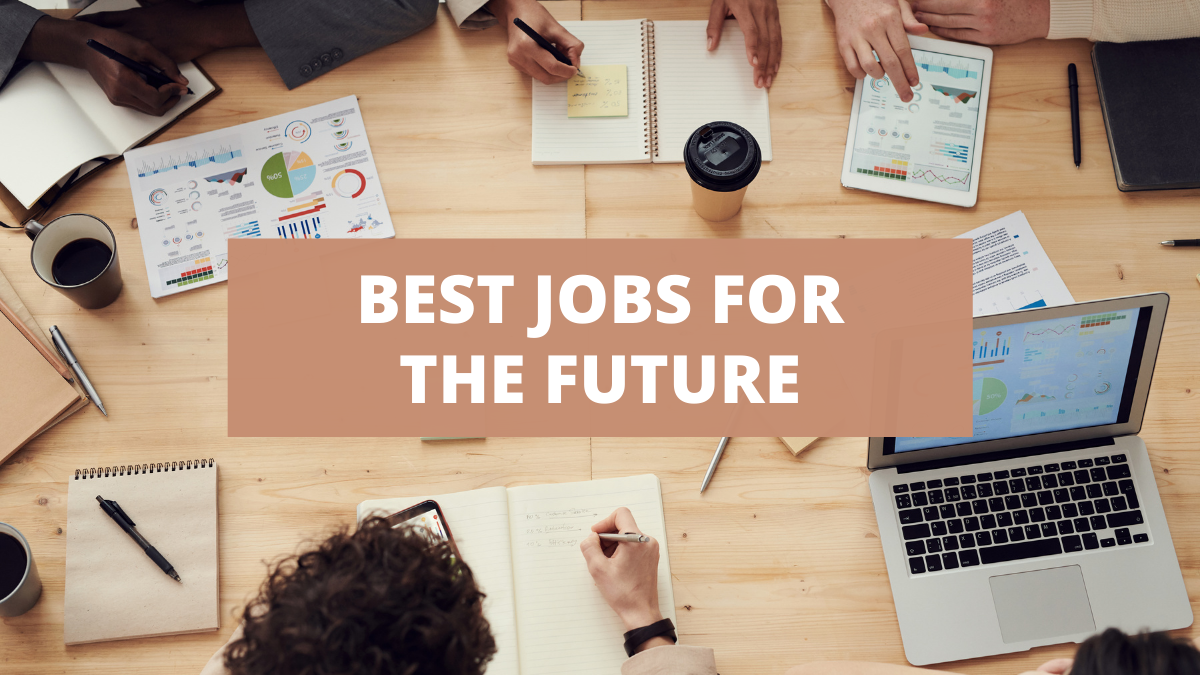 Best 14 jobs of the future: the most in-demand careers
The world is evolving, and becoming ever more digital, but what does that mean for your education and career? In this article, we dive into 14 jobs set to thrive in the future. So, whether you're fresh out of school or university, or looking to switch careers, this article is for you.
Discover which new jobs will be around for decades to come, and find out which career paths are in danger of extinction. With your newfound knowledge, you'll be better placed to plan your education and training in order to reap long-term benefits. Here's to the future!
The best jobs of the future
Below, you can find 14 of the best jobs and industries of the future. Most of these roles are already available today, but they're tipped to stay relevant for many more years.
1. Software developer (and other coding careers)
Coding is fast becoming one of the most sought-after skills for technology companies and between researcher groups. In a survey of over 500 tech workers and employers by Remote, 37% of respondents said that software developers will be the most important tech job in the future. That makes software developers the most highly-ranked job overall in the survey.
The increasing importance of programming has caused some European countries to add coding to the primary school curriculum – here in the UK, one school has even hired a child coding prodigy to teach coding at a school in Coventry. How old do you think the new member of staff is? Well, she's just ten years old!
There is no doubt that coding is going to pave the way for new jobs in the future. But as it may take some time for those primary school kids to reach the job market, there is an obvious gap that needs filling for the immediate coding market. Reskilling to make this career change can even increase your salary by 38%.
So, if you want to seize an opportunity, now may be the best time ever to get into software development. Start your development by trying our Software Development Fundamentals ExpertTrack. Whether you're interested in learning Python, developing your Java skills, or gaining Django certifications, we have something for you.
There are so many different things you can do with programming, and with our courses, you can try anything that takes your fancy. Perhaps video game design and development sounds exciting, or maybe programming applications is better suited to you.
2. Blockchain jobs
According to PwC's Time for trust report, blockchain technology will enhance more than 40 million jobs globally by 2030, earning blockchain jobs our number two spot. The future of finance is definitely going to be heavily influenced by the rise of blockchain technology, and you can learn about decentralised finance or how to become a blockchain developer in our courses.
Most people not familiar with blockchain technology will have still heard about it – usually its association with cryptocurrencies like Bitcoin. However, blockchains are not just used for cryptocurrency. They're standalone technologies that can be useful across industries.
They are already been used in the automotive industry to record the history of vehicles to prevent seller fraud. Nobody will be able to lie about the car's mileage or maintenance when all this information is recorded on the blockchain and 100% secure.
Overall, the potential of blockchain is massive – and almost every industry will be crying out for blockchain developers in the future. You can gain an introduction to blockchain and its applications in our course by UCL.
3. Virtual reality jobs
If we had to choose an industry that's going to be booming for the next few decades, virtual reality feels like a pretty good bet. The latest statistics show that the global market size of AR and VR is forecast to reach $296.9 billion in 2024, compared to the $30.7 billion market size that was registered in 2021. That's nearly a tenfold increase.
With the 2021 announcement of the Metaverse, a series of interconnected virtual worlds created by Meta (formerly known as Facebook), it's increasingly clear that VR and AR will be hugely impactful in the near and far future.
From marketing departments to video game developers, virtual reality is going to be a cornerstone moment for the job market and the whole of society. If you want to get started, try our Introduction to VR Programming, Design, and Unity course from VR Voom. If you already have some VR skills, our Construct a Virtual Reality Experience course might be an exciting choice.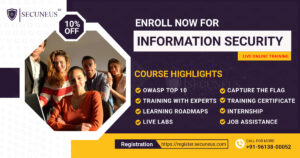 4. Ethical hacker (or any job in cybersecurity)
Ethical hacking is a job in the field of network security that many people do today, but this job is sticking around for the long term. The only way that ethical hackers (or white hat hackers) will be out of work is if the internet disappears and is replaced with something else. That doesn't look like a reality in the near future, or ever, meaning ethical hackers are not budging.
So, if you like the sound of a 0% unemployment rate, this might be a good career for you. What's more, the number of ethical hackers is predicted to rise by 20% by the end of 2023, compared to the previous year.
If you want to try your hand at pretending to hack websites to see where improvements can be made, then one of our cyber security courses online may be interesting to you. You can even start with an Introduction to Ethical Hacking from Coventry University and the Institute of Coding.
5. Big data analyst
The world of big data has flourished over the past few years, and that's not about to stop. According to reports by Statista, the global big data analytics market is likely to grow by 30 per cent by 2025, generating revenue of over $68 billion.
Data analysts are going to become the new leaders in the niche of business development. And they are already taking over the department thanks to big data and the ability to analyse huge amounts of information for the benefit of their employers.
Only by looking into streams of data can they make accurate predictions and inform business leaders to make the right decisions. If you like numbers and breaking down complex information into real-life decisions, this is a current job that should bring home the bacon for a lifetime. Check out our data analytics courses, from marketing analytics with the University of Virginia to big data analytics with Griffith University.